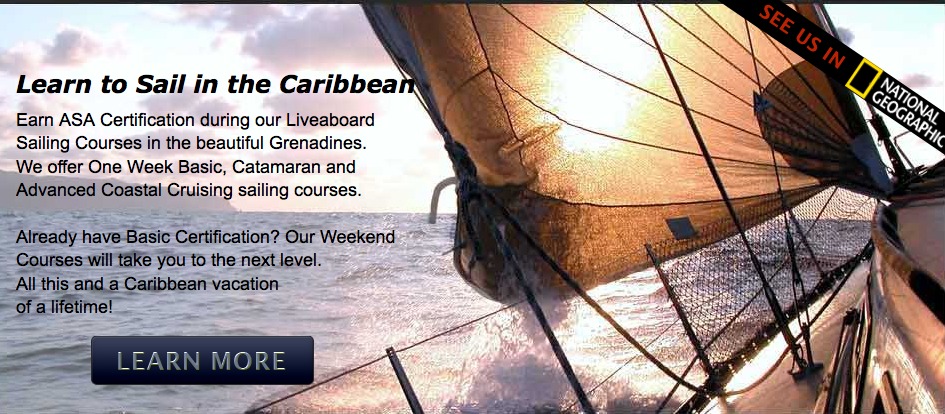 Barefoot Offshore Sailing school (BOSS)
is St Vincent and the Grenadines' longest established, premier, sailing school offering a full range of ASA certificates.
Courses generally run for one week and are "Learn and Cruise" which means you learn to sail while cruising in the beautiful secluded Grenadines or the wider, wilder, Windward and leeward Islands. BOSS delivers a true blue water sailing experience second to none.
See the Barefoot Offshore Sailing School website for some of the islands you will visit during your sailing course.
Want to test your knowledge take the
A•B•Sea Nautical Trivia Quiz (Basic)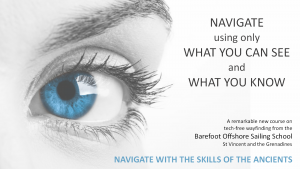 Welcome to the Barefoot Navigator!
Barefoot Offshore Sailing School is pleased to announce the first­ ever course on barefoot navigation, the use of no-­tech and low-tech techniques for way finding at sea.
Designed by author and veteran sailor Jack Lagan exclusively for BOSS, the course will be suitable for beginners as well as ASA­ or RSA­qualified navigators.
The Barefoot Navigation course will consist of two parts:
Downloadable materials for pre­study;
One week of practical tuition on board a 40­50 foot vessel (dependant on class size) in the tropical waters of St Vincent and the Grenadines.
This course is developed to help us reduce our zone of uncertainty while out on the wáter and give us hands on skills while using the world around us to aid in our Navigation. We will use everything from the indiginous birds to the area, persistent swell directions and the stars above to find our way. Jack Llagan says: "The venerable history of navigation should not be scuttled in favour of the GPS set but, on the contrary, should be embraced to enhance the instinctive wayfinding skills of all seafarers. The Barefoot Navigator is part history, part textbook and part polemic." Download a FREE PDF/VIDEO with more course information here.