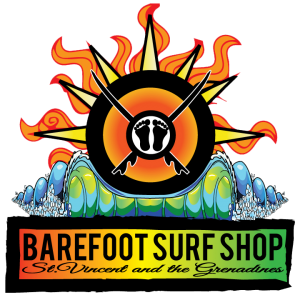 Welcome to Barefoot Surf Shop and Boutique.
Barefoot surf shop is the only one of its kind in St Vincent and the Grenadines, offering unique surf supplies, tours and lessons.
Clothing and board gear features Firewire, Quicksilver, Roxy, Gill and FCS and items range from foul weather gear to the boutiques unique accessories, bags, sunglasses and handmade local arts and crafts.
The store is now sporting a 30% off store-wide sale so pop on in and meet the girls on your way to reception!