Meet the BOSS Cruising Instructor Team
Barefoot Yacht Charters and BOSS are owned and run by sailors, one of whom is a former America's Cup yachtsman whose family has lived here in St Vincent and the Grenadines for many generations.
Our team, some of whom have been with us for many years, are not only certified American Sailing Association and/or Sail Canada Instructors and Instructor Evaluators, but also people who know the islands intimately and are able to get along with folks of all ages and from all walks of life.  Several of our instructors have been recognized multiple times as ASA top 32 "outstanding instructors".  Others are innovators and leaders in nautical education.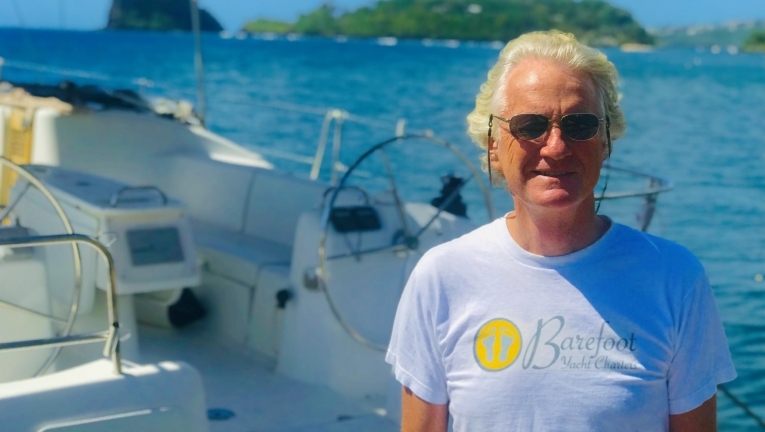 Rob McLean
BOSS Lead Instructor (ASA and Sail Canada)
Rob McLean started sailing at the age of 4 and has 6 decades of sailing and boating experience. Since 1982 he has accumulated more than 30,000 miles of cruising experience on the Great Lakes, the Pacific and Atlantic coasts of North America, the Caribbean, and the Gulf of Mexico. He is certified as an Offshore Cruising and Celestial instructor and is a Sail Canada Senior Instructor Evaluator and an ASA Instructor Evaluator.
While his professional career continues, Rob enjoys spending a month or two each year transmitting his passion for sailing to others. He combines expertise in modern marine electronics with a love of classic rigs and traditional techniques. His approach to instruction puts a priority on safety and learning proper manoeuvres, combined with calm patience as students acquire new skills, while keeping the learning process light-hearted, since sailing is as much about having fun as mastery of nautical competencies. He subscribes to the Arabic proverb that a day spent sailing is not counted against one's allotted lifespan! There is no better place to experience this than SVG.
Rob is certified as a monohull and catamaran Sail Canada and ASA Cruising and Coastal Navigation instructor, as a Sail Canada power boating instructor, and examines candidates for the Canadian Pleasure Craft Operator Card and Maritime radio certification. As a Sail Canada and ASA Instructor Evaluator he participates in training new instructors, and contributes to the ongoing development of the Sail Canada system as a member of various working groups and committees. In collaboration with Phil Morris of Wavelength Sailing of Kingston Ontario, Rob co-founded LearnToCruiseOnline.ca, which is Canada's leading online platform for nautical education, offering online navigation, ashore knowledge, and maritime radio courses.
Full sailing resume is available at http://robmclean.ca/sailingresume.html.
Barefoot Offshore Sailing School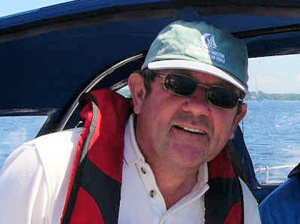 Phillip Morris
ASA | Sail Canada Instructor
I learned to Sail in England and have been sailing on and off most of my life. When I came to Kingston over 25 years ago I began sailing regularly, originally in a DS 17 then an O'Day 25 and over the past 12 years in a CS 30 "Wavelength". Although I considered myself an experienced sailor I took the CYA Basic Intermediate and Advanced cruising courses and through them gained a lot more experience and confidence in my sailing abilities. I corrected a few bad habits that I had acquired too!
I have always enjoyed teaching, so I decided to pass on my passion of sailing to others by becoming an Instructor in 2001. I am an NCCP Coach and a registered Sail Canada Instructor for PCOC, Basic, Intermediate and Advanced Cruising, Coastal Navigation and Maritime Radio Certificate.
I am also an IYT instructor certified to certify students to International Certificate of Competency (ICC) and International Bare boat Skipper. In 2017, following the partnership with Barefoot Offshore Sailing School in St. Vincent and the Grenadines, I certified as an American Sailing Association ASA Instructor for 101, 103, 104, 105 and 114 (Catamaran).
In 2010 I completed certification as a Sail Canada Senior Cruising Instructor Evaluator able to certify instructors to Advanced level and I regularly enjoy conducting instructor clinics.
I am also a member of the Canadian Power & Sail Squadron and have successfully completed a number of advanced courses including the Instructor course, Weather and Advanced Piloting Junior Navigation and Global Navigation (Offshore) courses. I volunteer as an Instructor for Power Squadron courses including Seamanship Sail. I have been on the executive for many years for Collins Bay Yacht Club.
In addition to helping develop LearnToCruiseOnline.ca, Canada's leading platform for online nautical education, I teach around 11 live aboard courses annually and have taught over 180 courses and instructor clinics to more than 500 students in boats up to 50'on the waters of Lake Ontario, Lake Huron and in the Caribbean. I look forward to seeing you on the water and hope I can pass on my passion for sailing!
Sail Canada (CYA) Instructor #18564
Barefoot Offshore Sailing School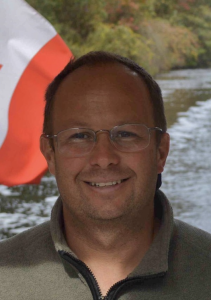 Guillaume Girouard
Sail Canada and ASA Instructor
My love of sailing started in 1997 when I took dinghy sailing lessons and crewed on sailboats in club races. Over the years, summer sailing trips around Lake Ontario on my own boat would lead to chartering monohulls and catamarans in Georgian Bay, the BVI's and the Grenadines. In 2013, I left a corporate finance career and sailed away on a three-year sabbatical to cruise our sailboat from Lake Ontario to the Eastern Caribbean and back. We spent hurricane seasons in Grenada and sailed the windward and leeward islands each year. I returned to the corporate world for a few years before deciding that I wanted to make a career sharing my skills, knowledge and passion for sailing and cruising. I'm a certified Sail Canada instructor on monohulls and catamarans including Basic Cruising, Intermediate Cruising, Advanced Cruising, and Catamaran endorsement and certified American Sailing Association instructor for 101, 103, 104, 105, 106 and 114.
The Grenadines are one of my favorite cruising grounds. I've sailed them many times as a charterer, a fulltime cruiser and now as a sailing instructor. I enjoy sharing the experience of discovering these wonderful islands.
It is truly satisfying and a joy to teach someone to sail. My students will tell you that I am a calm and patient instructor.
Barefoot Offshore Sailing School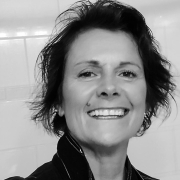 Donna Acquaro
ASA Instructor
I bought my first boat, a 19' O'Day, as a very young and naive teenager. I tried to teach myself to sail on Fisher Island Sound off Connecticut and quickly realized that I needed help. Luckily, New England is filled with excellent sailors willing to share their knowledge.
I received my official ASA Certification in 1998 in the BVI where I fell in love with sailing in the Caribbean.
I enjoyed summer sailing trips around Long Island Sound, Block Island Sound and Narragansett Bay on my own cruising boat. I survived the long cold winters of New England by periodically chartering monohulls and catamarans in the BVI as well as St Vincent and the Grenadines.
I developed a long term plan to leave my job working behind thick concrete walls with no windows at a commercial nuclear power plant. During this period, I qualified as a USCG Master Mariner and an American Sailing Association instructor.
Once my daughter left for college I began working full time as a sailing instructor. I have greatly improved my office view by working in New England, Florida, the BVI, Greece and Mexico prior to arriving in the gorgeous St Vincent and the Grenadines.
I am currently qualified as a USCG Master Mariner (100 Ton) and an American Sailing Association instructor (101, 103, 104, 105, 114 and 116.)
I do my best to ensure that every student gets the most out of their time at BOSS. I adapt my teaching methods in order to optimize the learning experience of my students. I also balance school with humor and play because, after all, we all need a recess!
Barefoot Offshore Sailing School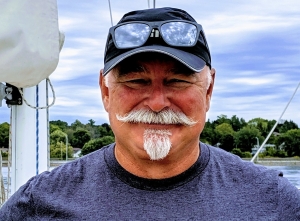 Fintan Hartnett
ASA / Sail Canada Instructor
Fintan 'Fin' Hartnett has been a professional sailor and sailing instructor for almost 20 years. He is qualified as an ASA Instructor (BBCI & CCMI), Sail Canada Intermediate Instructor and Royal Yachting Association (RYA) Yachtmaster Instructor. He also has qualifications to teach VHF, Radar and powerboat training. Fin has taught in South Africa, the Caribbean, Canada, the USA, the UK and Europe. Fin lives in Kingston, Ontario with his wife and 3 boys and does woodwork in his spare time.
Barefoot Offshore Sailing School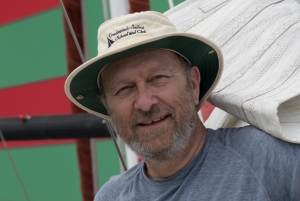 Ian Joseph
ASA Instructor / ASA Instructor Evaluator
Ian Joseph has taught sailing for the last 20 years. Hestarted sailing in 1982. He is an ASA Instructor Evaluator and has taught classes and certified instructors up to and including ASA 114. Ian has sailed extensively throughout the Caribbean, both coasts of the USA, French Polynesia, the Mediterranean and off South Africa. Ian has been associated with BOSS for the last five years. His passion is sailing and he delights in enabling others to derive the same pleasures from the sport.
Barefoot Offshore Sailing School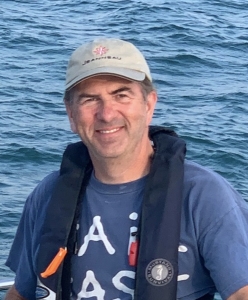 Dave Hill
Sail Canada and ASA Instructor
My ultimate passion is sailing and has been for over 40 years, 15 of which I have been teaching. I enjoy the various aspects of the sport including racing, cruising, chartering in foreign countries and completing long distance yacht deliveries. Teaching allows me to share my knowledge and experience while watching students develop the abilities to sail the world. I do my best to ensure that each student learns in a stress-free and fun environment. In addition to teaching sailing, I am a Yacht Broker and a snowboarding instructor.
Barefoot Offshore Sailing School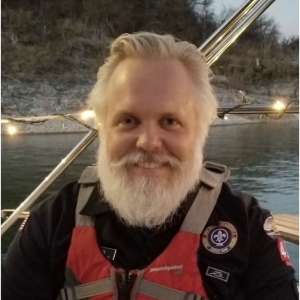 Tex Mitchell
ASA Instructor
Tex Mitchell is a US Coast Guard licensed captain, sailing instructor, delivery/charter captain, and an experienced racing crewman, both inland and offshore. Tex holds a USCG Master deck officer license with Sailing endorsement, is an American Sailing Association certified instructor, and is a NauticEd Captain level V qualified instructor.
A volunteer with the Sea Scouts, Scouts BSA, and the Girl Scout Mariners for over a decade, Tex Mitchell has volunteered at the unit, district and council levels while serving in positions including Unit Leader, Unit Commissioner, and Camp Director for the Capitol Area Council. Tex has accrued significant training and experience in directing outdoor programs. Tex is also a founding board member and lead sailing instructor at Enable Adventure, a 501c3 NPO formed to teach sailing to youth in the foster care system and other at-risk youth.
Tex is a 2020 recipient of the Whitney M. Young, Jr Award, recognizing outstanding service developing and implementing opportunities for youth. He is a US military veteran and proud father.
Barefoot Offshore Sailing School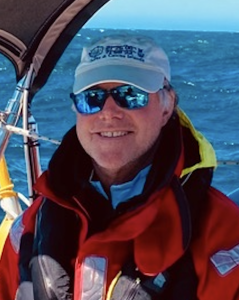 Gord Ewen
Sail Canada and ASA Instructor
Gordon has a love of sailing that stems from summers spent cottaging in his youth, in the Kawartha Lakes of Ontario Canada. He first went sailing at the age of 4 on a Sunfish, started taking lessons at 6, and his first job was teaching sailing on dinghies at 15. Gordon has held numerous sailing instructor positions including Head Instructor, Exchange Instructor in Majorca Spain and Instructor Evaluator, where he coached new dinghy instructors. He has enjoyed sailing, racing, cruising and teaching sailing in many Ontario lakes, the Pacific Northwest, California, Australia, New Zealand, the Atlantic Ocean, the Mediterranean Sea, and the Caribbean Sea.
Gordon left his youth employment in sailing, after completing an Economics degree, for a 33 year career in Commercial Banking, during which he maintained active recreational sailing involvement through cottaging, racing and chartering with friends and family. He gained keel boat sailing and instructor certifications. He retired from Commercial Banking to pursue his lover of the water and to share the joys it brings with others. He then spent two years as the General Manager of a sailing club in Toronto Ontario and since left that to allow for more time on the water teaching.
Gordon is certified to teach both ASA and Sail Canada standards on monohulls and catamarans up to ASA 106 / Sail Canada Advanced Cruising including the Catamaran Endorsements. He has taught many Basic, Intermediate and Mileage Builders. He also teaches the Canadian Pleasure Craft Operator Card and Maritime Radio Certification. He has spent time volunteering as an Assistant Race Officer at club events and sailing regattas. He is proud to be a member of the BOSS team and to share the joy of the wind in your sails.
Barefoot Offshore Sailing School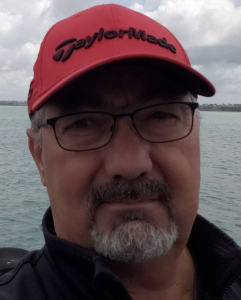 Ken Bourne
Sail Canada and ASA instructor
Ken grew up in Atlantic Canada where he developed his passion for the ocean. His first sailing experience was wind surfing about 35 years ago. Having moved to Ottawa he sailed Albacores, Lasers, Sharks and Hobie cats on the Ottawa river. He skippered his first charter in the BVI and fell in love with larger cruising sailboats, and spent many winter vacations chartering and joining flotillas in the Caribbean and Mediterranean.
Ken bought a cruising sailboat in 2019 and sailed from Lake Ontario, down the East coast of Canada and the US to the Bahamas, and currently spends winters sailing in the south.
He has accumulated thousands of hours sailing in the Great lakes and over 4000 nautical miles coastal cruising. Looking for ways to share my passion for sailing, he became an instructor upon retirement, teaching in Ottawa, Lake Ontario and the Caribbean.
Ken's certifications include:
· Sail Canada Basic Cruising, Intermediate Cruising and Catamaran endorsement.
· ASA 101 - Basic Keelboat, 103 – Basic Costal Cruising, 104 Bareboat Cruising and 114 Cruising Catamaran.
Barefoot Offshore Sailing School