Barefoot's Yacht "Malisi" Assists In Search For Missing Yacht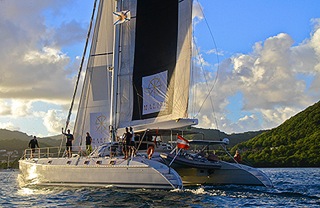 Barefoot Yacht Charters' yacht Malisi, taking part in the ARC Europe race, joins the search for missing yacht Cheeki Rafiki and her crew.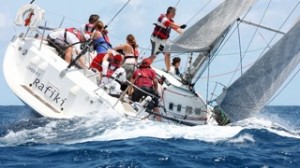 Cheeki Rafiki, a sailing yacht from Southampton, was returning home to the UK, following the Antigua Race Week when the crew of 4 encountered difficulties. During a primary search for the yacht, an upturned vessel was located however the 4 crew members are still missing.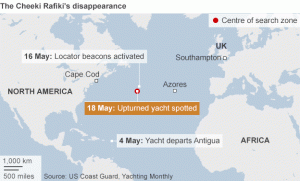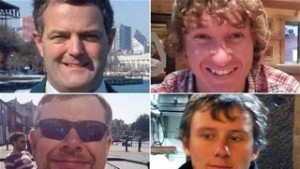 The Barefoot yacht Malisi (Outremer 64) will shortly arrive in the area of predicted drift of Cheeki Rafiki and begin a search pattern.
Malisi is managed by our company – Barefoot Yacht Charters of St Vincent and the Grenadines. She has a highly experienced crew and is a very fast yacht capable of speeds of up to 20 knots.
Having sailed south of the rhumb line route from Bermuda to the Azores, to avoid the cut-off gale, Malisi altered course during the night, after conditions moderated, and made for the drift area.
Information on the location of PLB transmissions, possible hull sighting, and the predicted drift area was provided via Stormforce Coaching from US Coastguard (USCG) in Boston during last night (19/20 May).
This information has also been passed to the other yachts taking part in ARC Europe and currently on passage from Bermuda to Horta, Azores.
Malisi skipper, Patrick Michel, reported at 0835UTC today "The sun has risen and we are now in position 038-07N, 048-34.9W, doing 8kts towards the upturned yacht. 8.1nm to go, ETA 1000UT". Once in the area Patrick Michel will start a search pattern based on analysis of the wind speeds, and swell direction on the last reported positions of PLBs and the upturned hull.
The ARC Europe boats were sailing much further south than Cheeki Rafiki , however, as the weather has now moderated, it may be easier for them to make a more northerly course. As the reported upturned hull is floating low in the water, it is a potential hazard to other vessels, and all yachts have been advised to maintain a good lookout whilst in the predicted drift area. Information on the location and communications equipment of the ARC Europe boats has been passed to USCG Boston.
"All of us here at Barefoot are very proud of the decision, made by the crew of Malisi, to suspend racing and go to the aid of our missing colleagues. Their decision is a selfless one and we have no doubt they will do everything in their power to bring the boys home", said Philip Barnard.
https://barefootyachts.com/beta/wp-content/uploads/Malisi_saint_lucia_arrival_20131.jpg
208
320
Marissa Barnard
https://barefootyachts.com/beta/wp-content/uploads/barefoot-vectorized-final-300x99.png
Marissa Barnard
2014-05-21 17:50:04
2014-05-26 13:35:50
Barefoot's Yacht "Malisi" Assists In Search For Missing Yacht