Barefoot's Safer Sunscreen Checklist

It is now possible to choose our level of sun protection and ingredients in the sunscreen we use when we are sailing thanks to the Barefoot Yacht Charters Safer Sunscreen Checklist!
We all need some sunlight because it gives us 80% of the Vitamin D that we need, the trick is not to burn.
If you are sailing in The Grenadines, then you are going to be spending a lot of time in the cockpit.  Even if you have your bimini up, you are still going to be exposed from the reflection from the water.  Protecting the skin from harmful ultraviolet (UV) rays is important for both preventing skin cancer and reducing the rate of skin aging.
Depending on your skin tone, between 10-20 minutes a day of sunlight is good for you. Beyond that we need to think about protecting our skin from the harmful UV rays.
You can reduce exposure by following some simple principles:
Avoid going out in the sun.
Wear long sleeves and a hat
Sit in the shade
Doesn't sound like a fun holiday right?
So now we need to consider sunscreens.  The most widely available sunscreens are chemical based and work mainly by absorbing UV light. Most penetrate the skin to some degree, can enter the bloodstream and cause serious health conditions.
As a follower of the Barefoot Lifestyle I try to avoid synthetic chemicals as much as I can and this applies to sunscreens.
My reasons why? Because some of the ingredients can release free radicals in sunlight, act like oestrogen and therefore disrupt hormones, cause allergic reactions and skin irritations.
In addition, when we jump into the sea we are releasing these chemicals and there is some evidence that it is causing coral bleaching by promoting viral infections.
Recent studies on sunscreen also suggest that the
"titanium dioxide in sunscreens is largely responsible for dramatic spikes in hydrogen peroxide levels in coastal waters with potentially dangerous consequences for aquatic life".
At present sunscreens have no rigorous safety standards.
Until recently, anyone who didn't want to use these toxic chemicals had to make their own sunscreens using natural ingredients with a natural SPF such as non-Nano zinc oxide, Almond Oil, Coconut Oil, Red Raspberry Seed Oil, Carrot Seed Oil, and Shea Butter.
This is a great, fun thing to do, but when it comes to packing for your holidays it is more convenient to be able to buy something off the shell…one less thing to worry about! The good news is that the market place has embraced natural sunscreens and there are a few to choose from such as Erbaviva Sunscreen or Purple Prairie SunStuff. Barefoot Yacht Charters also carry a local Caribbean brand of natural sunscreen at the Barefoot Yacht Charters Boutique. Ask our lovely front desk ladies for more information!
To help you, Barefoot Yacht Charters have created a Safer Sunscreen Checklist to help you choose which sunscreen product to buy.  Get your copy here!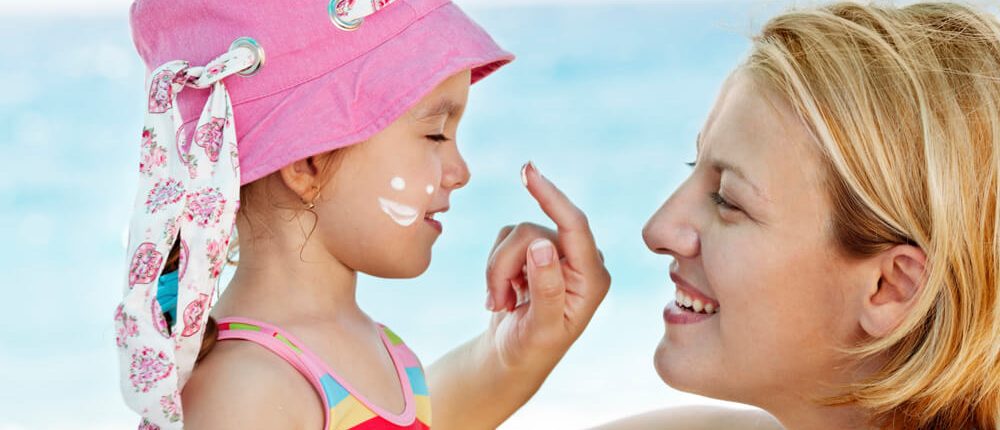 https://barefootyachts.com/beta/wp-content/uploads/Safer-Sunscreen-Blog-Post-Featured-Image.png
1080
1920
Marissa Barnard
https://barefootyachts.com/beta/wp-content/uploads/barefoot-vectorized-final-300x99.png
Marissa Barnard
2016-08-03 14:56:34
2019-09-12 14:33:36
Barefoot's Safer Sunscreen Checklist